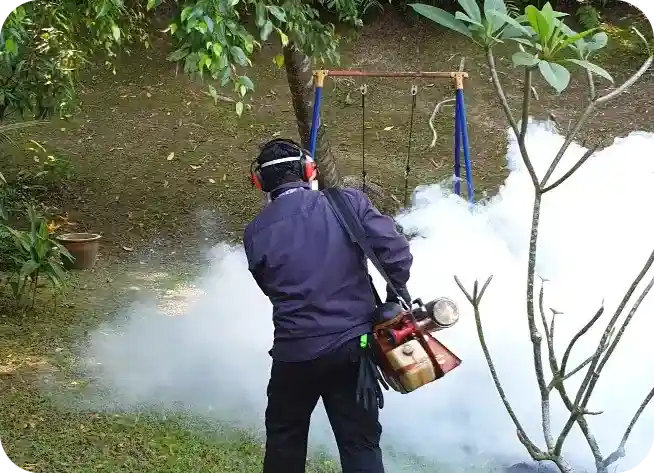 ABOUT PESTWERKZ SOLUTIONS
Get Rid Of Unwanted Pests
Whether you're a business or homeowner, ignoring an infestation can cause long-term harm and will cost you more in the end. Pests are more than just nuisances; they can cause damage to buildings and spread disease. PestWerkz takes a proactive approach to pest control and can help you keep your property safe.
Our team of experienced technicians uses the latest techniques, equipment, and treatments to quickly identify, control, and eliminate nuisance pests. We offer a variety of pest control solutions tailored to your specific needs. From termites and bed bug extermination to rodent management, we have you covered.
Services we provide:

F&B Pest Control (Food and Beverage)

Manufacturing Plant Pest Removal

Pest Control in Residential and Commercial Buildings

Pest Management in Dormitories
NEA REGISTERED
SAME DAY RESPONSE
EFFECTIVE & EFFICIENT
HONEST PRICING
Pest Management Packages for F&B / Commercial
PestWerkz provides top-tier commercial and restaurant pest control solutions. Our packages are designed to meet the needs of a variety of businesses, with free disinfection service included.
PACKAGE 1
12 Pest Management Services
$1,198 (Nett) / 1 Yr Contract
Space area up to 150sqm
Covers pest issues related to: cockroaches, rats, flies, and common ants
- FREE: 1 disinfection service
PACKAGE 2
10 Pest Management Services
$998 (Nett) / 1 Yr Contract
Space area up to 150sqm
Covers pest issues related to: cockroaches, rats, flies, and common ants
- FREE: 2 pest management services
PACKAGE 3
4 Times Disinfection Services
$598 (Nett) Over 1 Yr
Space area up to 150sqm
Covers virus & bacteria
1 time treatment every 3 months (1 year contract)
IN THE MEDIA
AS SEEN ON OUR LOCAL NEWS MEDIA AS A PEST SPECIALIST!
We were deeply honored to be invited by Curious City from Mediacorp Channel 8 to spread our knowledge about termites. Catch our Pest Specialist in action on MeWatch from 36min onwards of the episode!
WATCH IT HERE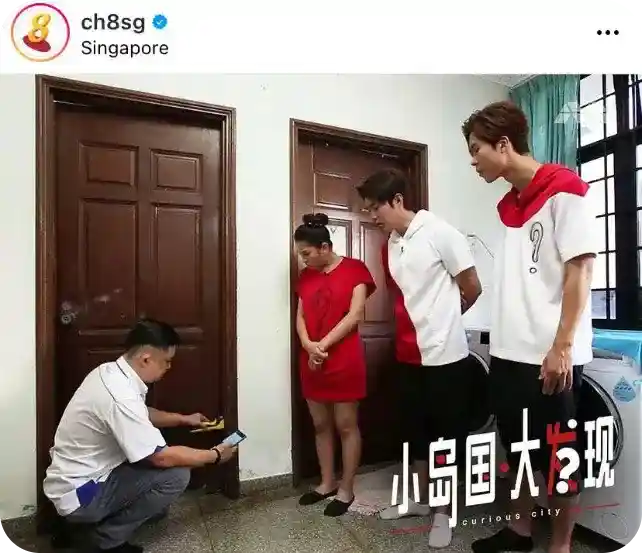 TESTIMONIALS
WHAT OUR CLIENTS SAY
They will provide us with professional advices and very good service. Service: General pest inspection... Read More
Ter Chuan Kiat / Operations Manager of A-One Group

Pestwerkz crew are a group of service oriented people with extensive knowledge of pest issues that catered to my needs. Their teams ensure my properties are checked thoroughly for any active or potential pest issues that requires immediate attention. On several occasions where I required immediate r... Read More
James Tan / Managing Director of Landscaping Company

I moved into a new rented place with no idea that the previous tenant left behind a "present" for me. The hugest problem was that I could not find the origin or any nests at all, but imagine seeing north of 5 cockroaches every day in your own house (and bedroom!). Anyone at all who is deathly... Read More
Ysidora Yeo / Tenant of Condo Unit

We're so glad to be able to have the help of Edwin in the fumigation of the houses for our event - SIM UOL Transformers 'Code of the Chivalry'. From his work, we can see that he is very experienced as he cleared a lot of bed bugs from many houses before! Besides just doing his work, he also shared w... Read More
Vivian Bee / Singapore Institute of Management

We engaged PestWerkz Solutions for 2 beehives removal and hands down the best pest control company I have ever deal with! I don't normally put down review but this was just simply perfect! Make an enquiry, Response with Site Survey, Brief me their Assessment & Recommended Solution, Provide a Quote... Read More
Darren Lim / Owner of Landed House

My general rule of thumb is to disallow food consumption in the car. Hence, pest infestations have never been an issue for me. What that I did not know was the trouble that comes when parking on top of an ant hill by accident. Which was what I did yesterday. The ants decided to explore the exterior ... Read More
Terence Lim / Car Owner

Dealing with Edwin and his team was an extremely pleasant and fuss free experience. The response was prompt and the solution effective. Awesome! I contacted Edwin as I had a sudden infestation of black ants. I tried utilizing a number of different pesticides and ant baits - everything that was av... Read More
Wayne S / Home Owner

CONTACT US
NEED HELP WITH PEST CONTROL?

CONTACT US TODAY!
2 Yishun Industrial Street 1
Northpoint Bizhub #04-23
Singapore 768159
+65 9146 7333
Contact Us